Licensed Electrical Inspectors SAFE APPROACH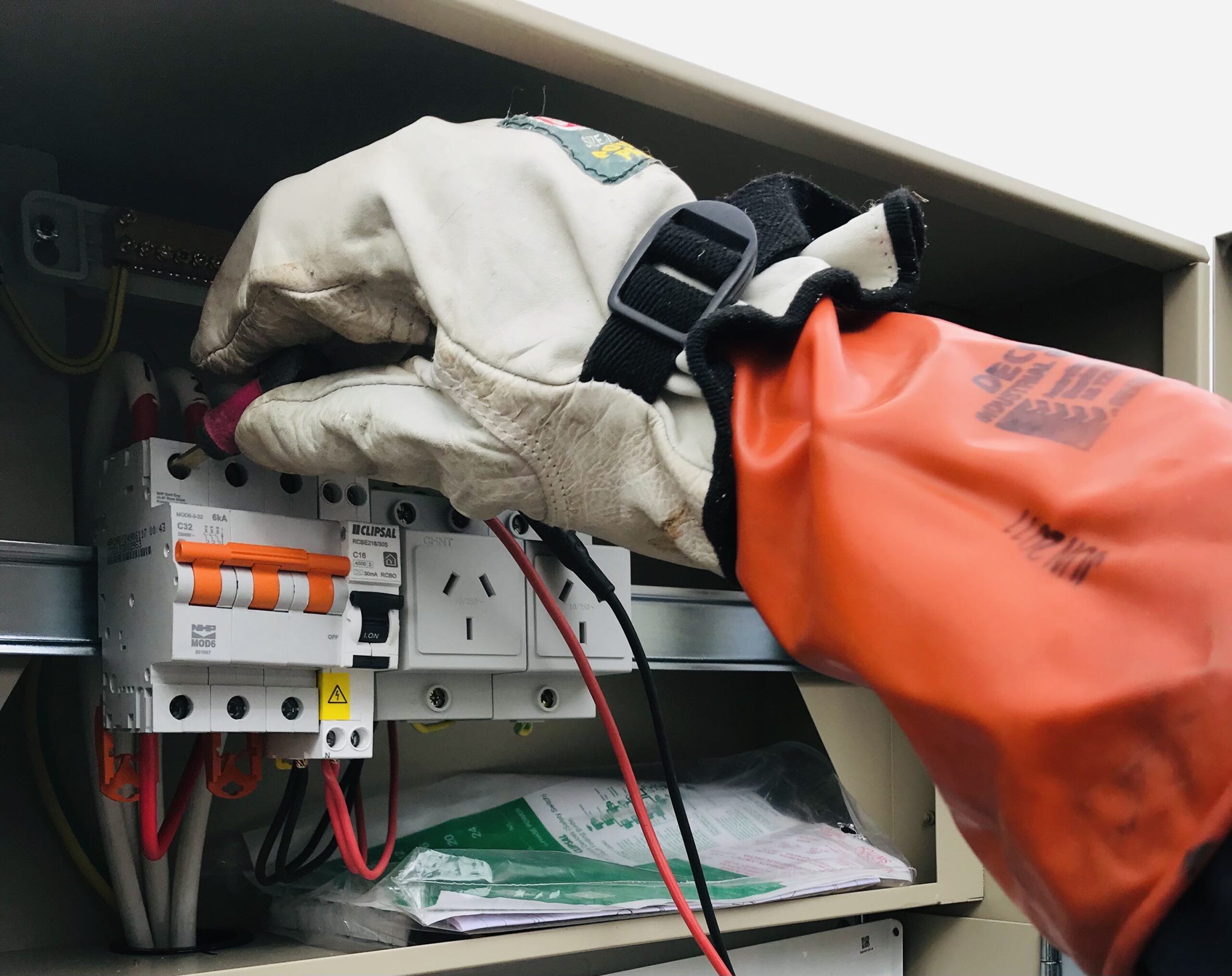 This course provides A Class Electricians all relevant information and hands on guidance to attempt Energy Safe Victoria's G Class  Licensed Electrical Inspectors        SAFE APPROACH assessment
Energy Safe Victoria stipulates that the G Class Safe Approach is a practical assessment that comprises two parts. The first part is the demonstration of the Safe to Approach process, and the second part is a detailed electrical inspection and testing of a construction site switchboard and installation. . The Safe Approach assessment is the second step in becoming an inspector. If you want to brush up on your Safe Approach knowledge before booking your Safe Approach  assessment give us a call or book directly through our calendar today.
Entry Requirements
You must have an A Class Electrical License and already passed the Theory exam.
(Please see conditions for Licensed Electrical Inspectors License on the Energy Safe Victoria website)
Course Duration
This course runs 1 night a week(mon-fri) for 5 weeks from 5pm – 9pm.
Check our calendar for the next course start date.
What you will need to start
Laptop
Notepad
Pen
Calculator
Standards Needed:
AS/NZS 3000 Electrical installations "Wiring Rules"
AS/NZS 3001 Electrical installations – Transportable structures and vehicles including their site supplies
AS/NZS 3002 Electrical installations – Shows and carnivals
AS/NZS 3004.1 Electrical installations – Marinas and boats Part 1: Marinas
AS/NZS 3004.2 Electrical installations – Marinas and boats Part 2: Boat installations
AS/NZS 3008.1.1 Electrical installations – Selection of cables
AS/NZS 3010 Electrical installations – Generating sets
AS/NZS 3012 Electrical installations – Construction and demolition sites
AS/NZS 3013 Electrical installations – Classification of the fire and mechanical performance of wiring system elements
AS/NZS 3017 Electrical installations – Verification guidelines
AS/NZS 4777.1 Grid connection of energy systems via inverters Part 1: Installation requirements
AS/NZS4777.2 Grid connection of energy systems via inverters Part 2: Inverter requirements
AS/NZS 4836 Safe working on or near low-voltage electrical installations and equipment
AS/NZS 5033 Electrical installations – Installation and safety requirements for photovoltaic (PV) arrays
AS/NZS 5139 Electrical installations – Safety of battery systems for use with power conversion equipment
Authorised Electrical Safety (General) Regulations
Electricity Safety Act 1998 – No.25 of 1998
Victorian Electricity Distributors – Service & Installation Rules 2014 (Optional, Required in the field)
Equipment:
Insulation Resistance & Continuity Tester (Kyoritsu Analogue 3132A model used by most of the trade) and spare batteries – Candidates must supply their own Insulation Resistance and Continuity tester, which shall be:
Analogue
No indication of PASS/FAIL
Minimum of 250V/500V scale
Minimum 2 x continuity scales
True moving coil meter
Hayco Multicheck Tester – Audible and Visual
(2) Hayco Flat Blade Probes
Earth reel
Installation under test sign
tools bag with basic hand tools (pliers, screw drivers ect)
LV 650V rated Electrical Gloves and Goat Skin Electrical Outer Gloves
Clothing and PPE
All students are required to wear the following PPE:
Closed shoes
Full length natural fibre clothing (long pants and shirt)
LV gloves (including inners and outers) – Candidates shall provide (for the Safe Approach assessment only):
insulating gloves rated to 650V and marked with the relevant Australian Standard AS2225 or IEC equivalent, and
flame resistant outers.
Safety glasses
Hard hat
Hi-visibility safety vest or long sleeve shirt.
Still have questions?
Feel free to call our friendly staff to answer any questions you have.
Want to book ?
You can book online from our calendar or call our staff on 0482 923 289