Technical Mentoring Program
The Institute of Electrotechnology is funded by Solar Victoria to deliver Technical Mentoring and Support.
Qualified electricians, electrical engineers and Licensed Electrical Inspectors can apply for free on-site technical mentoring and follow-up support to install or inspect solar PV and battery installations.
This exciting new initiative will help encourage a higher level of competence and confidence – and ensure solar PV and battery installations comply with all safety and industry standards. It is also aimed at encouraging more licensed electrical inspectors (LEIs) to feel comfortable in taking on solar work. Taking advantage of this free opportunity and the many benefits that expert technical knowledge and support provided from within the industry provides will see LEIs and electricians with solar-specific skills continue to grow in number.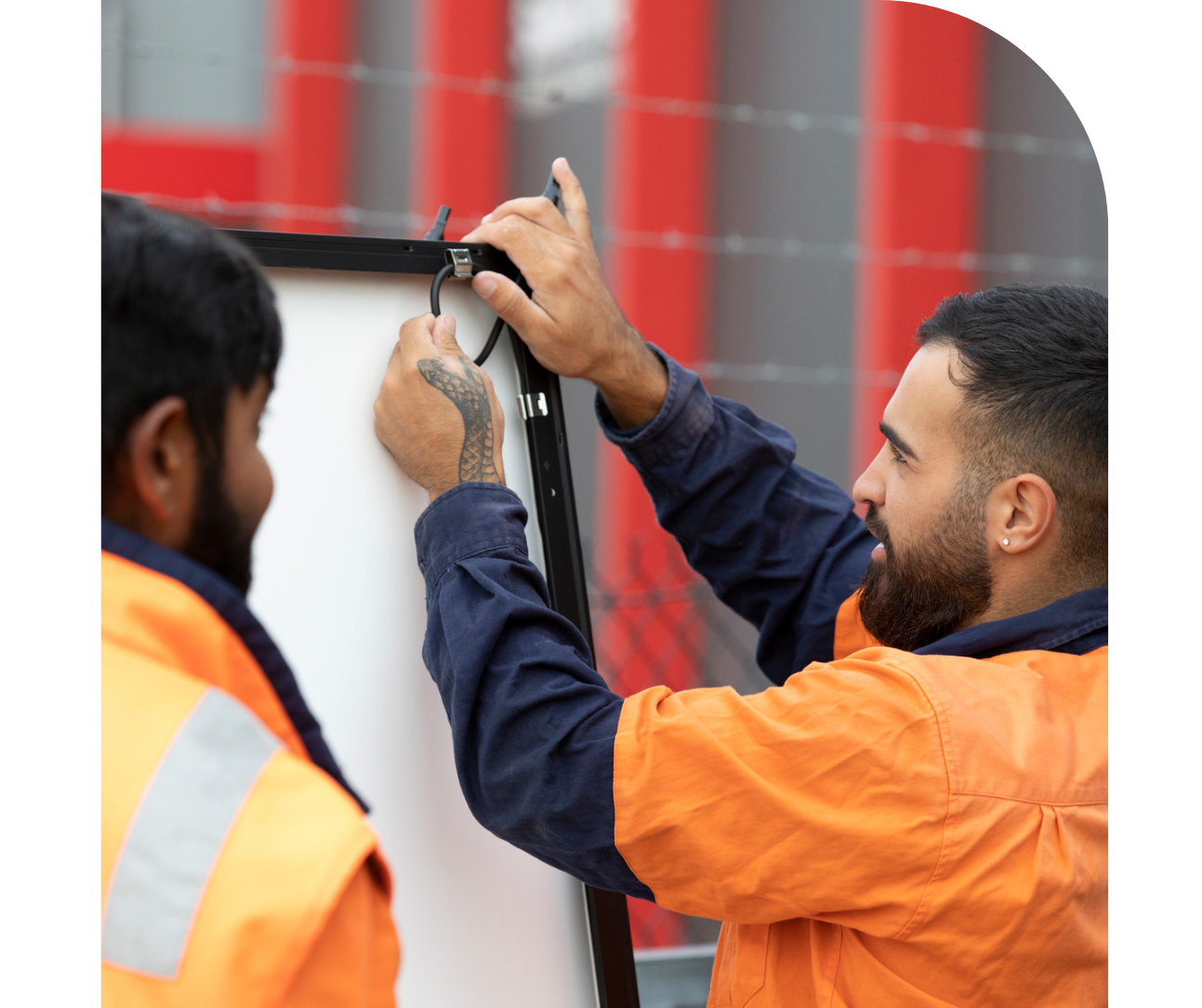 Technical mentoring and support is available until the end of December 2023.
Each mentoring session includes a 2 hour onsite consultation with your mentor and 30 days ongoing technical support via phone and email for any follow up questions you may have.
We currently service the following areas, Metropolitan Melbourne, Bendigo, Ballarat, Geelong/Surf Coast and the Mornington Peninsula.
Please call us 0482 923 289 or email us at info@tiet.com.au to arrange a mentoring session that suits you.
Mentoring is available to:
Electricians and electrical engineers who have completed Solar Victoria funded training, including LEI training (Skill set 1 – Electrical inspector requirements, installation fundamentals, and inspecting and testing), and upskilling to design and install PV and/or battery systems.

Current LEIs, electricians and engineers who have completed Solar Victoria funded LEI training (Skill set 2 – Inspect and test electricity generation systems).

Existing LEIs who have inspected a system installed under our programs or who Solar Victoria approves to undertake this technical mentoring and support.

Existing LEIs and licensed installers recommended by Solar Victoria to participate in this mentoring and support.
Still have questions?
Feel free to call our friendly staff to answer any questions you have.
Want to book ?
You can book online from our calendar or call our staff on 0482 923 289